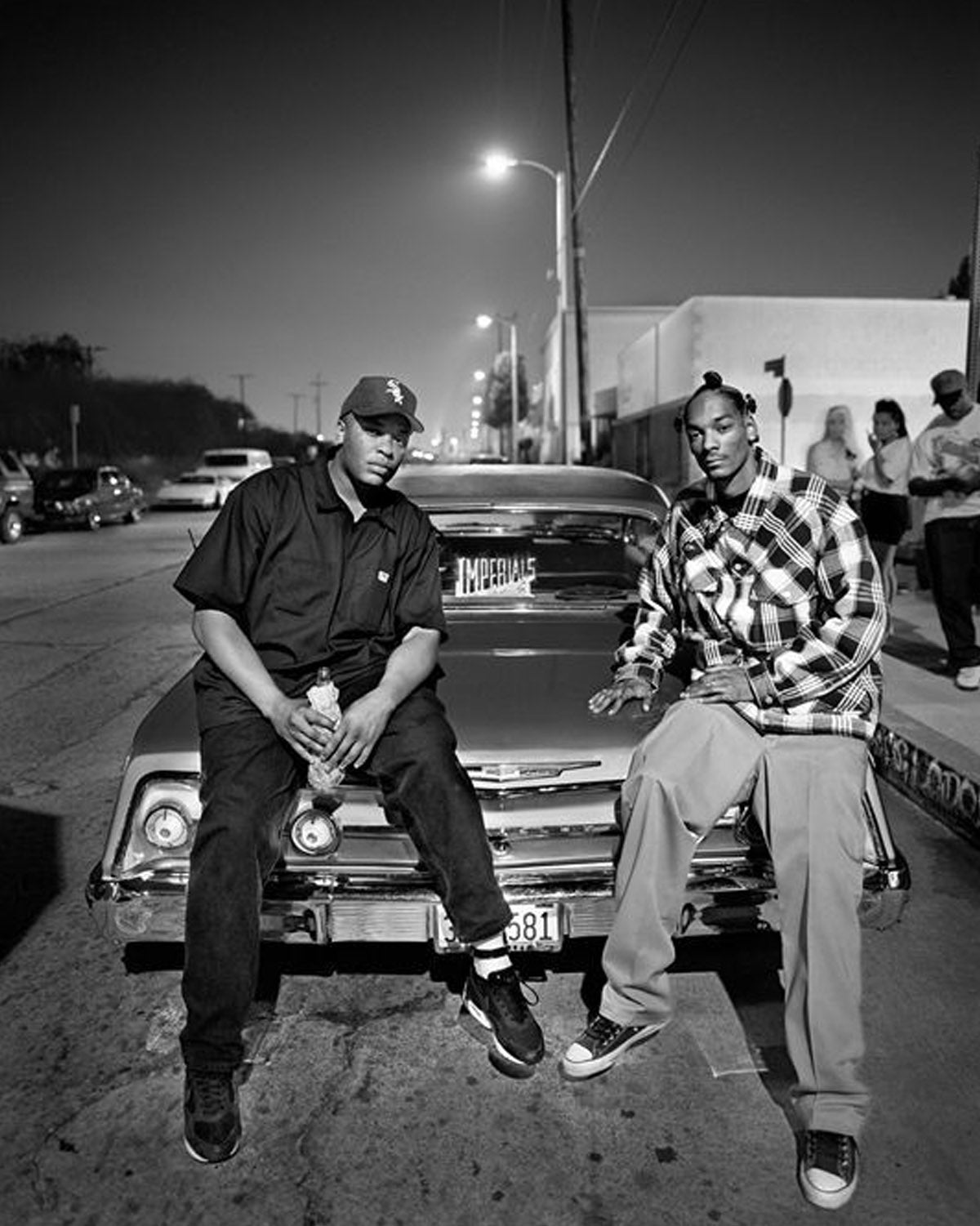 OFF COURT: CONVERSE SNEAKERS AS COUNTER-CULTURE SYMBOLS
By now, it's an undisputed fact that Converse have long perfected the art of the versatile sneaker. Amongst the rapid technological advancements and increasingly alien designs now dominating the footwear market, there's something refreshingly simple about Converse - minimal and humble footwear that can be worn on literally any occasion. Since being favoured as a basketball shoe, Converse's off-court reputation has seen it infiltrate various subcultures and tribes with relative ease - again heralding its resilient and fluid identity.
Converse's most iconic sneaker, the Chuck Taylor, needs no introduction. You've probably owned at least one pair of these at some point in your life, with Complex stating that one pair is purchased every 43 seconds - and the sneaker has also become synonymous with various musical movements over the decades. Chuck Taylor's were popular in hip-hop in the early days of Busy Bee Starski and Biz Markie, both of whom recorded tracks and mixtapes dedicated to the brand. On 'Friday,' Ice Cube rapped, "He's bout hard as Darth Vader, in his sweat shirt, khakis and Chuck Taylors" - describing what would become a quintessential uniform for West Coast emcees.
With the shoe's ability to be easily and endlessly colour-blocked, gangster rappers also paid homage to their crew of choice with their Chuck Taylors. Snoop Dogg boasted about his "white socks, with my all-blue Chucks" on 'Lodi Dodi,' while The Game stated, "I wake up in the morning to red Converse" on 'Taylor Made' with Wiz Khalifa. Wiz's love for Converse even culminated in an official collaboration range, with Converse solidifying their place in hip-hop from the Golden Era to today's leaders.
The Ramones performing in Liverpool, England
On the guitar-heavy side of things, scrappy punks gravitated towards Chuck Taylor's because of their affordability. From The Ramones to Rancid, Converse became an integral part of three-chord movements across the globe, with anti-heroes like Sid Vicious championing the shoe in their rugged looks. Converse also released Chuck Taylor's honouring foundational bands like The Clash and The Sex Pistols, where the blank uppers were splashed with their jarring graphics and logos. And yes, Converse even went as far as to release a Chuck Taylor with a built-in wah pedal. 
In 1974, Converse released a low-cut suede sneaker based on the Chuck Taylor, with a star stamped proudly on the side. The One Star appeared for a flash before disappearing off shelves, only to be resurrected by vintage-hungry sneaker geeks in the 1990s. From there, it was reissued and became not only a favourite of grunge icon Kurt Cobain, but synonymous with skaters after appearing in mags and videos like Thrasher and Mouse.

Kurt Cobain

With this reputation, it's no surprise that the One Star is having another surge in popularity in 2017 with DIY-influenced rappers like Tyler, The Creator, who stamped flowers on his pastel One Star collaborations. ASAP Nast is also set to release a corduroy edition of the sneaker in the near future, while CLOT have painted the One Star in their own East-meets-West flavour in 2017, with their shoe featuring symbols honouring the ancient Chinese art of tai chi. 


More recently, we've seen Converse bring back the retro basketball shoe from 1983 - the Fastbreak Mid. With blank bodies that are just begging to be coloured and reinterpreted, Converse sneakers have assumed plenty of identities over the decades - and we're betting that there's still plenty more to be uncovered. 
Words / Christopher Au