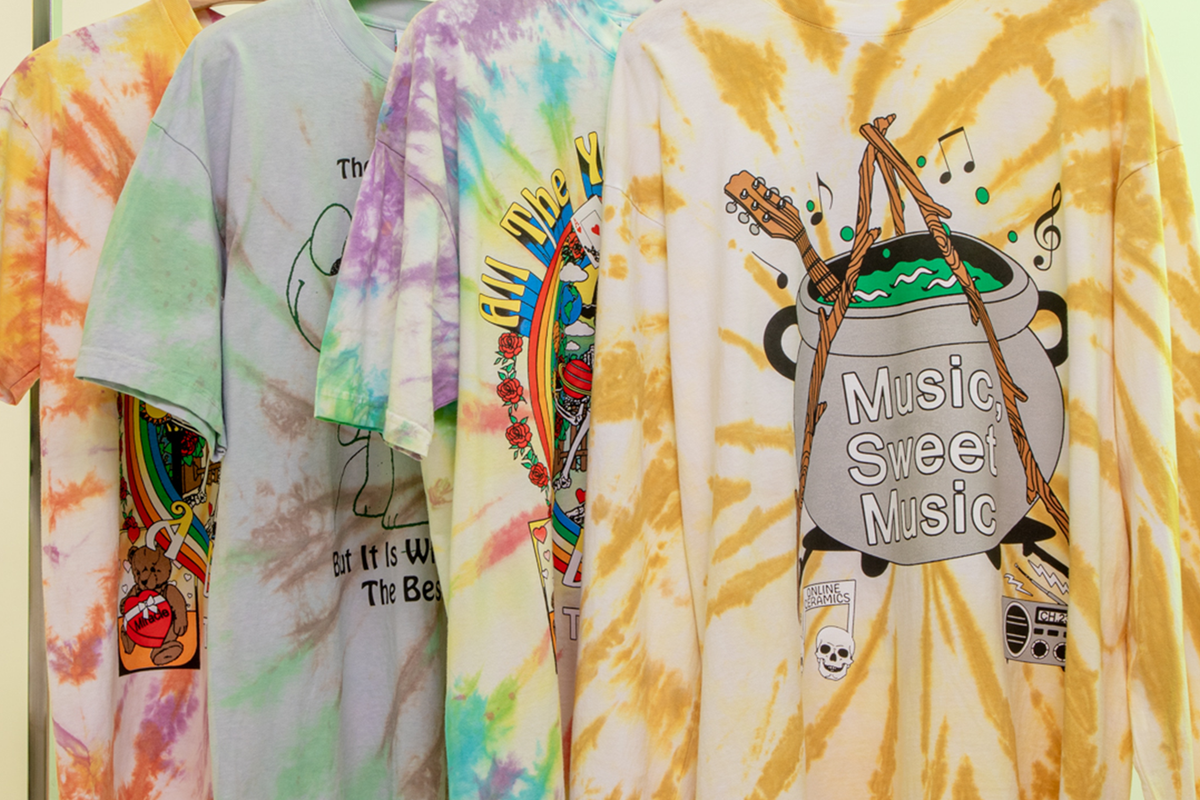 Online Ceramics' Expressive Psychedelic Graphics Return To JUICE!
Online Ceramics has made its mark on the fashion industry, being a label that focuses on limited quantity and high quality designs, the brand has managed to gain a massive following. The graphics are extremely expressive, bold, and striking, and when bound with a bit of DIY  tie-dye magic, the garments are given a new individual identity. Part of the reason people love the brand so much is because of this individualism, having no two pieces be the same style. 
This capsule release features a mix of different silhouettes with multiple bold psychedelic graphics that truly represent the brand in its entirety. Notable pieces include the Tie Dye Long Sleeve 'Channel 23' T-Shirt, Barn Connection 'Spiral' Tie Dye T-Shirt, and the Anarchy Clown 'White' T-Shirt. Other pieces include The Garden Of Your Heart 'White' T-Shirt, the Heaven On Earth 'V Dye' T-Shirt and finally the Let's Root For Each Other Spiral Tie Dye T-Shirt. All hand dyed in the Online Ceramics studio in Los Angeles.
Available on Thursday, January 28 at JUICE K11 Musea and online at JUICESTORE.COM.