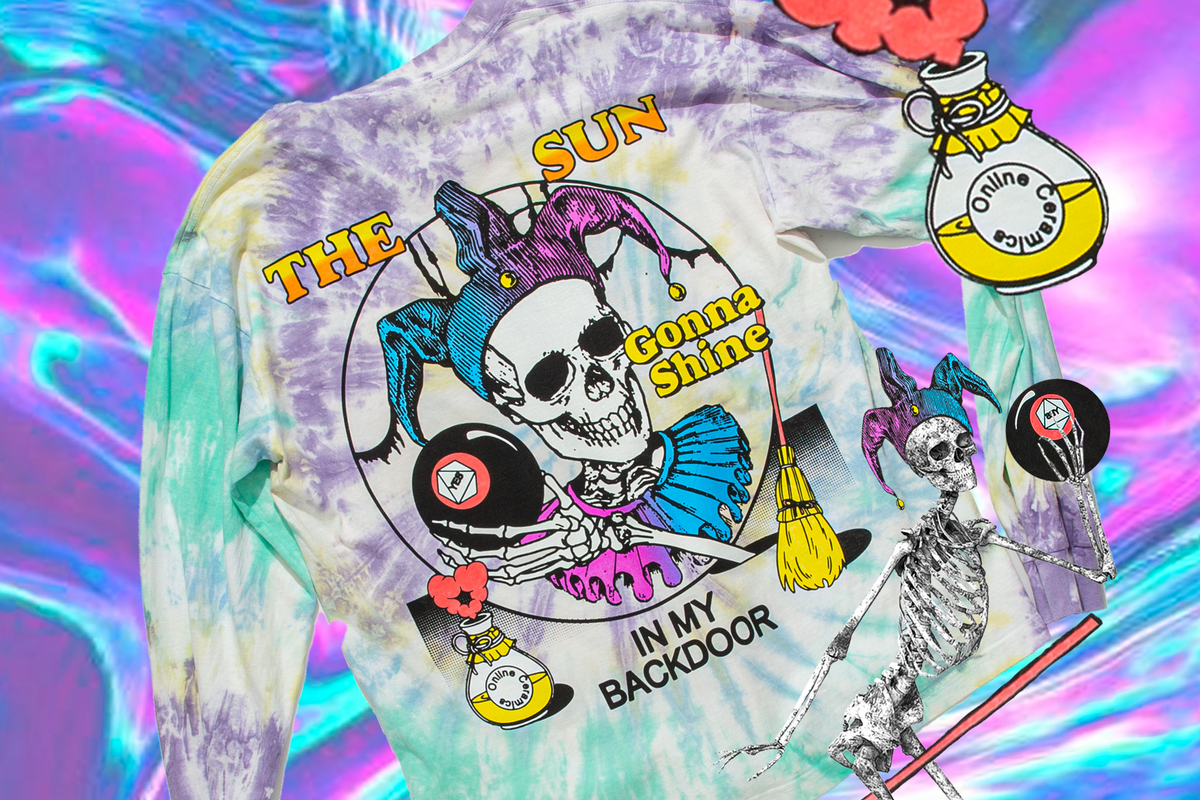 Inside the Psychedelic World of ONLINE CERAMICS!
As we take a trip down memory lane and celebrate the 90's, it's hard to deny the bold impact of tie-dye on and off the catwalk. The resurgence of the tie-dye trend in fashion attests to its wide appeal as many turn to more sustainable fashion options like vintage styles, repurposing textiles and D.I.Y personalisation. Los Angeles brand, Online Ceramics revives tie-dye culture in a way that transports you back to the '70s.
The brand founded by Alix Ross and Elijah Funk first started making bootleg tees reminiscent of the merchandise designs from the notorious 70's American rock band, Grateful Dead. Inspired by the band's legacy, Online Ceramics incorporates both macabre and mystical motifs like skeletons, butterflies, roses - a nod to the Grateful Dead's iconic imagery.

With each design hand-dyed in their studio, the unique medley of colours and evocative graphics are one-of-a-kind and a favorite amongst the likes of Virgil Abloh, Bella Hadid, Emily Ratajkowski and even diehard Dead Heads (fans of the 70's rock band, Grateful Dead)!

Find the highly-coveted designs at JUICE Causeway Bay and online!