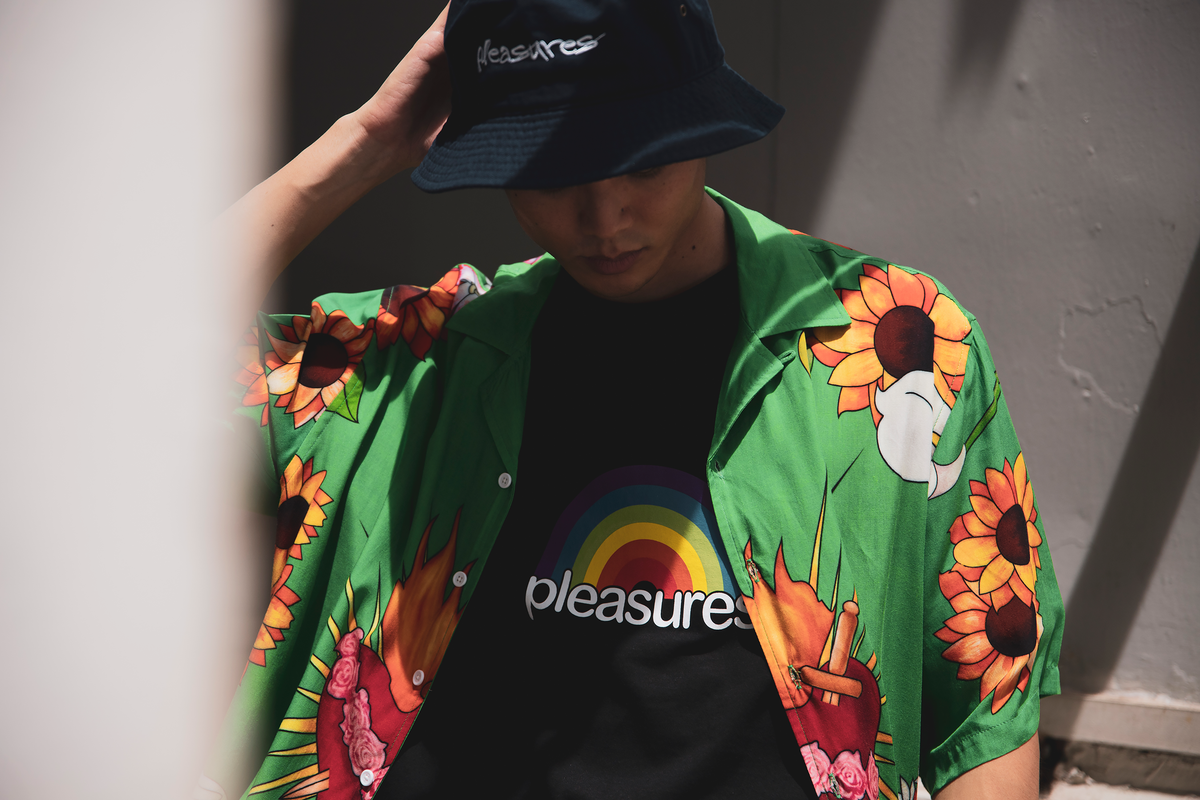 PLEASURES' SUMMER 2021 COLLECTION HAS LANDED AT JUICE!
SUMMER IS FINALLY HERE, and PLEASURES have released their latest collection, offering a host of ready-to-wear silhouettes for this season - real fitting for the vacation vibes. The Summer 2021 collection once again fuses the brand's punk rock aesthetic with its streetwear identity.

The newest arrivals from the beloved US streetwear brand ranges from graphic-inspired tees, colorful buttoned shirts, shorts, and accessories. Well-known for its bold colors and heavy graphics, the collection features an array of illusory styles, designed with contributions from a cast of global creatives. The standout piece from the collection is the Heart Button Down Shirt in colorways of "Blue", "Green" and "Black"- floral-inspired, and crafted from 100% rayon.

Check out the photos below to discover a selection of the newest arrivals from PLEASURES – available now at JUICE K11 MUSEA and online at JUICESTORE.COM.