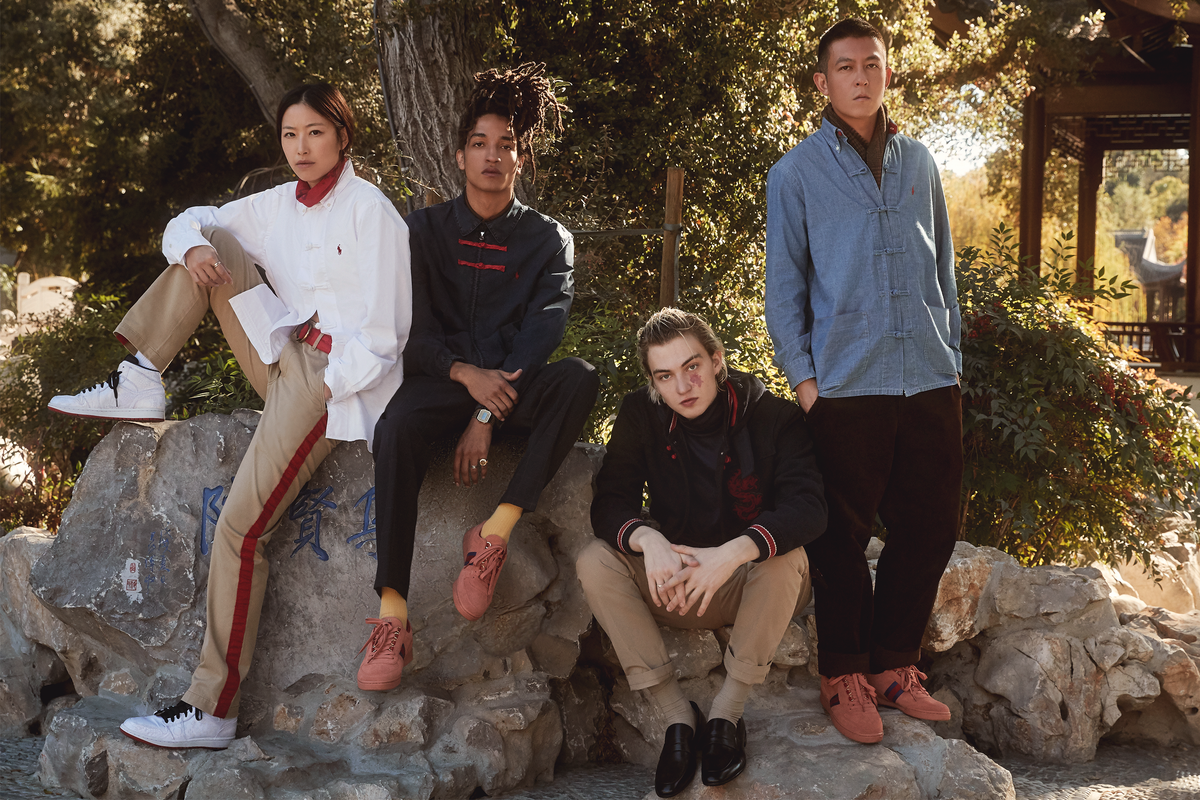 Check out the entire Polo by Ralph Lauren - The CLOT Collection
As we near the celebration for the year of the Ox, CLOT and celebrated American heritage brand Polo Ralph Lauren inch closer to the release of the two's once in a lifetime collaborative capsule. With use of CLOT's signature vision of bridging the gap between the East and West, the collaboration pays homage to traditions that both brands uphold - Polo Ralph Lauren's American style & aesthetics, and CLOT's Chinese-inspiration. 
This collaborative tradition-rendition features iconic silhouettes from the house of Polo Ralph Lauren, featuring the classic Polo Shirt, Oxford Shirt, Bayport Windbreaker and Chambray Work Shirts reworked with Chinese influence with the frog button detailing and CLOT Silk Royale imprint. 
Some of the other pieces in this collection include the Tiedye Crewneck Sweatshirt, T-shirts adorned with the branding from both brands. Signature pieces from this collection include a warm American-style Wool Toggle Varsity Jacket remastered with a unique dragon chest patch, and a timeless Polo Chino with CLOT and Polo Ralph Lauren Silk Royale trim. 
Other stunning accessories are the Polo Court sneaker reimagined through the eyes of CLOT, the Tote Bag with signature Polo branding and Chinese-inspired frog-button detailing on the lid and red Silk Royale lining on the inside, and the Belt which utilises a mixture of CLOT x Polo Ralph Lauren Silk Royale branding. The dark-washed signature dad cap is a special piece which highlights CLOT's dragon patch on the front of the cap, finally the last piece of the limited edition collection, the CLOT x Polo Ralph Lauren Silk Royale scarf made with only the highest quality material. 
Scroll down to see the 'Polo by Ralph Lauren. The CLOT collection' campaign images shot by Kenneth Cappello and official campaign video.
JUICE Launch Information:
Release Date: January 27 2021


HK: JUICE CAUSEWAY BAY
SH: JUICE SHANGHAI (JULU ROAD)
TW: JUICE THE BOX TAIPEI, JUICE TAICHUNG, 
JUICESTORE.tw 12 PM (TST)
USA: JUICESTOREUSA.com 12 AM (PST)
WORLDWIDE: JUICESTORE.com 12PM (HKT)


Products:
Photos by: Kenneth Cappello