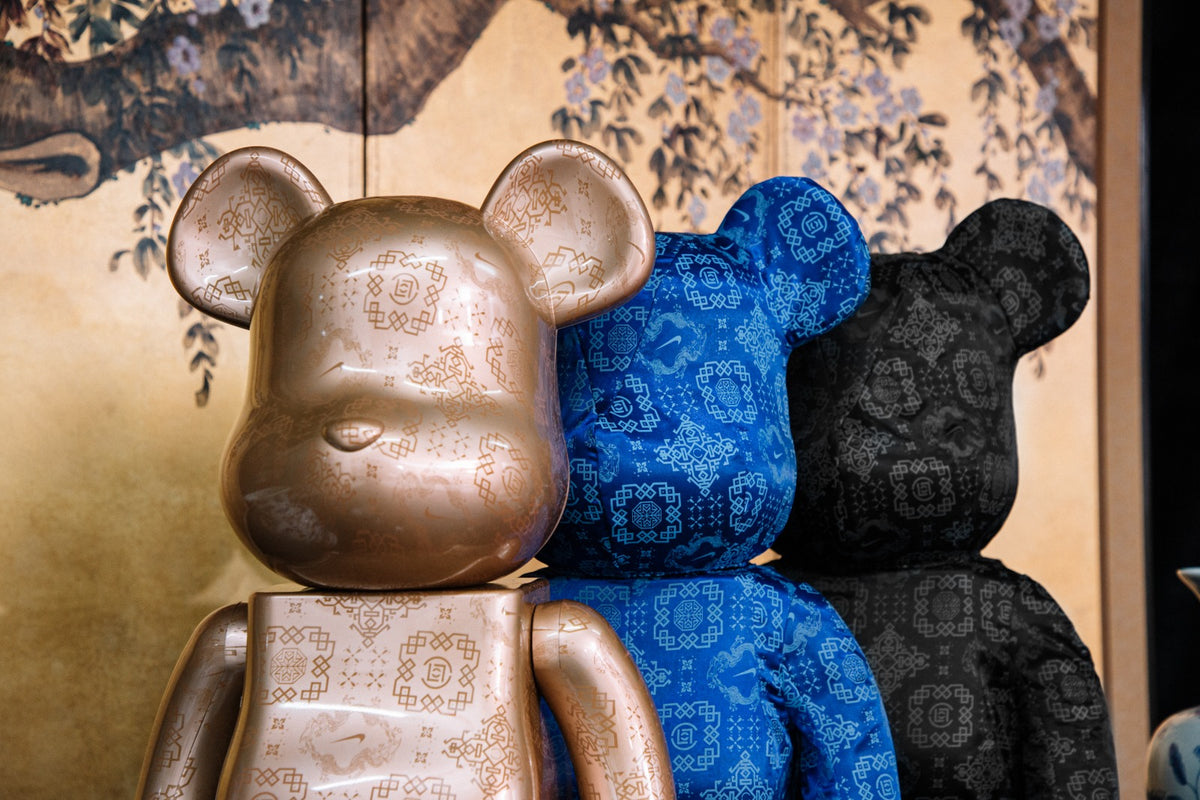 INTERNATIONAL RELEASE: "BLACK SILK" 1000% BE@RBRICK
"BLACK SILK" 1000% BE@RBRICK is set to release on July 24th, 2020 with a retail price of $6,880 HKD. For a chance to purchase at JUICE WORLDWIDE, enter the raffle below.
 Terms and Conditions
1. Customers can register online from today, July 22nd, 2020 until July 23rd, 2020 (cut off time 12 PM HKT). 
2. Each customer is allowed only one raffle entry
3. Registration of necessary personal details. 
4. Raffle winners will be allocated by a silent raffle and must fulfill the criteria required for entry.
5. Winners with a chance to purchase will be notified by email on July 23rd, 2020, additional shipping fees will be calculated at checkout and your order will be delivered subsequently to the shipping address provided (BE@RBRICK size estimate approx: 46 x 40 x 81 cm).
6. No refunds or exchanges on this item.
7. JUICE HK reserves the right of final decision.
8. By entering the raffle, you are agreeing to our privacy policy and joining our newsletter. All entry data will be deleted after the raffle is over.
To Enter:
1. Follow all social accounts: @CLOT, @JUICESTORE, @CLOTTEE, and JUICE STORE FACEBOOK
2. Fill in the required information in the form below and hit "Join The Raffle" to submit - No confirmation email will be sent. 
3. If steps 1. + 2. are complete - your entry has been received! Please wait for the cut off time (stated above) where winners will be contacted shortly after (normally within 1 to 2 days) by email - don't forget to check your Junk Mail. 

*Please be aware that we do check your Instagram accounts and if we find the account you provided isn't following ALL of the social accounts listed above, your name will be disqualified and another name will be drawn.

Please check the respective social media platforms and www.juicestore.com for more information.

Good luck!