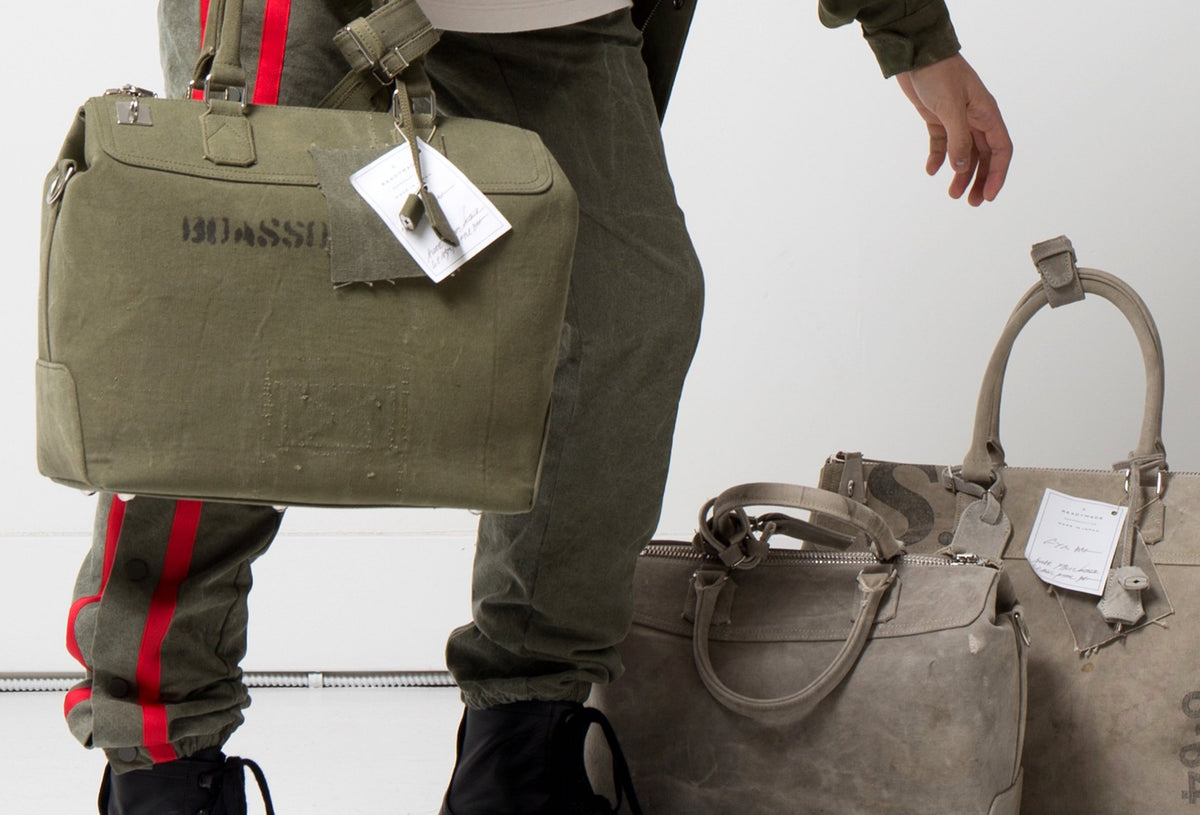 Make Clothes (With Less), Not War - READYMADE's Statement Beyond Fashion
The fashion industry creates over a hundred billion articles of clothing every year. As we celebrate the creativity and marvel at the brands coming from all corners of the world, there is still a lot to do when it comes to achieving sustainability in an inherently wasteful industry.
Fortunately, awareness for this issue is at an all-time high, and more designers are incorporating upcycling elements into their collections. READYMADE's founder Yuta Hosokawa is one of these individuals, except for him, the spirit of repurposing vintage garments has always been his ethos and a focal point of his repertoire.


The Osaka Mode Gakuen graduate got his start at S'exprimer before launching his own brand in 2013. With a focus on breathing new life into military goods and surplus wear, Yuta Hosokawa caught the eye of the likes of Virgil Abloh, Don C, Richard Stark, Motofumi "Poggy" Kogi, and others early on with his one-of-a-kind creations. Since then, READYMADE has created limited-run products with countless high-profile brands include ourselves and expanded its offering to a wide range of apparel.

Browse online and at JUICE Causeway Bay for the latest items from the brand, including artist collaborations with Cali Thornhill Dewitt and Dr. Woo. 
Photos by: JUICE, Hypebeast, Roden Gray