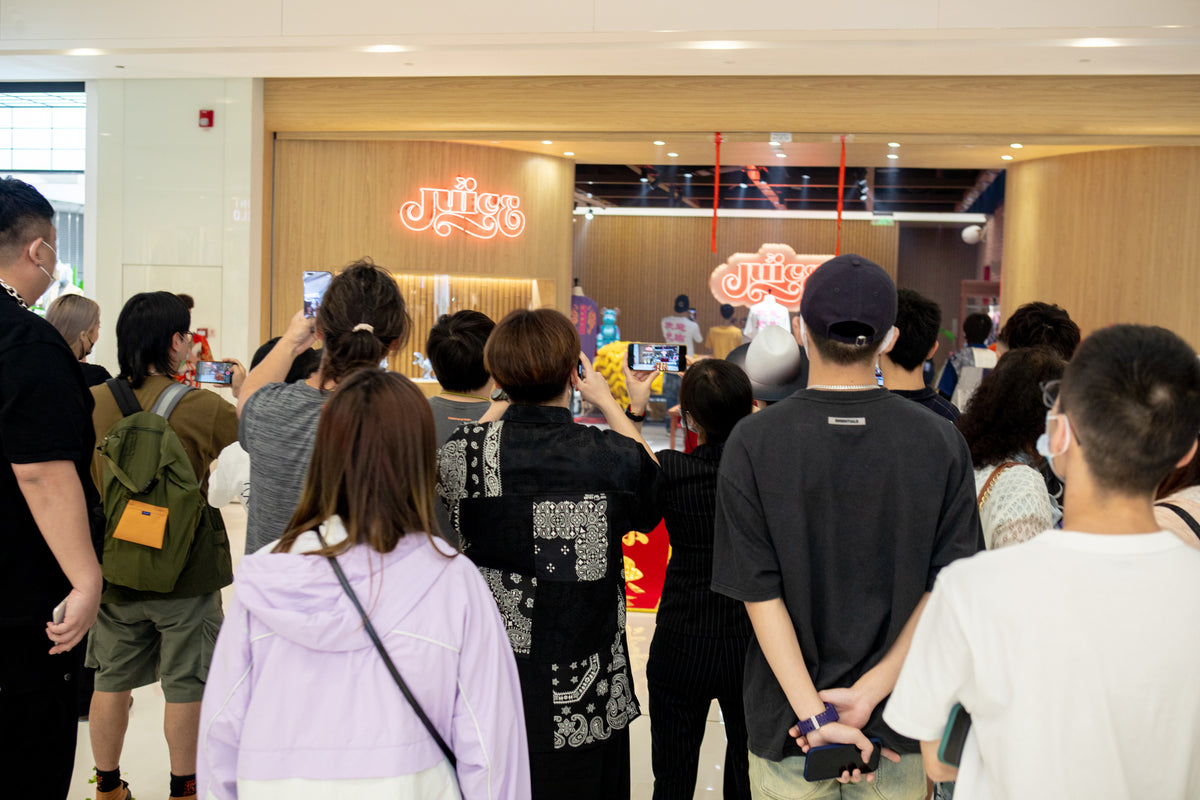 Recap: Our JUICE Chengdu IFS Grand Opening
The grand opening of our 10th store location was a massive success - thanks to the number of fans from Chengdu who celebrated the opening along with our team at IFS shopping complex on May 25. The newest JUICE store location is situated in one of Chengdu's best-known shopping landmarks, Chengdu IFS is home to a number of premium fashion brands with the latest JUICE location set to offer exclusive items and events.
To commence its official launch, Lung Gor (a close friend of JUICE) began the traditional eye-dotting ritual before an exciting lion dance ceremony took place at the store. Visitors enjoyed food and drinks supplied by sponsors like 金翠河(KAM  TSUI  KO) and 都氏二当家 (UNDERBOSS) whilst listening to tunes from DJ X叁叁- & DJ YEPSWEET.   
The second JUICE in Chengdu, JUICE Chengdu IFS differentiates itself by becoming one of CLOT and CLOTTEE's main selling doors in Mainland China, promising highly-sought after releases and exclusive events for JUICE fans. Beginning a series of new experiences exclusive to JUICE Chengdu IFS, Yeenjoy Studio's founder, YiRan(a.k.a K.Yee), made an appearance to greet fans at the grand opening event, coincidingly celebrating the launch of CLOT and Yeenjoy's latest collaboration. 
Those who came to support us were lucky to explore the range of new and archival releases, along with a set a of limited edition Panda t-shirts exclusively designed for JUICE Chengdu. Shoppers who purchased over 3000 RMB took home a set of Chengdu-inspired pins - all embodying JUICE's signature design language. 
Scroll down to check out the grand opening event and head to JUICE Chengdu IFS' Weibo and JUICE OFFICIAL WeChat for more updates of future events and releases!