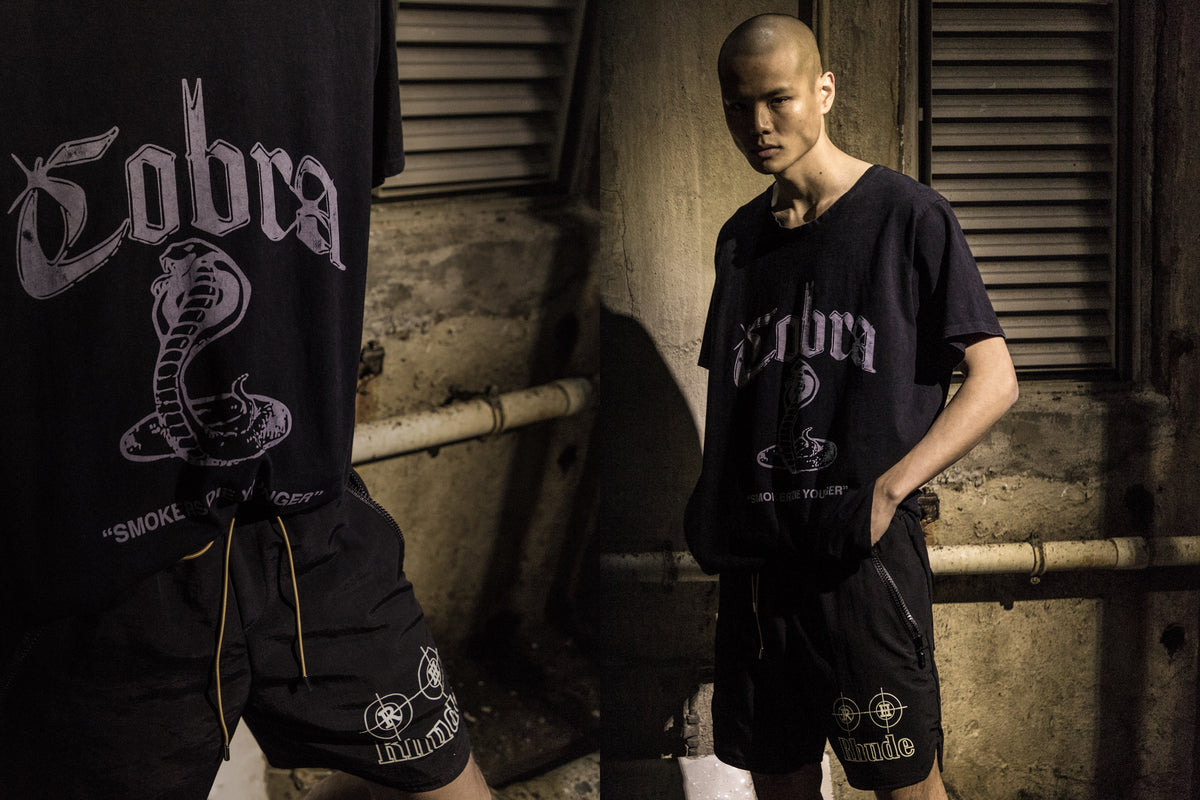 Introducing Los Angeles-Based Brand Rhude by Rhuigi Villaseñor
Rhuigi Villaseñor started Rhude with a single printed T-shirt back in 2013, and now, the fledging brand has made waves worldwide. Hailing from the Phillippines, Rhuigi moved to LA when he was 11 and had to learn to fit in - adopting everything from learning who Tupac was to what clothes were cool. After high school, Rhuigi decided to pursue a career in fashion inspired by his own mother who taught him how to make clothes from very little. 
The brand's big break came when Kendrick Lamar wore one of Rhude's bandanas and almost immediately, it was overnight success for the label. Since then, Rhude has been seen on the likes of Migos, Kobe Bryant and more. 
This season, Rhude is back with more graphic-heavy apparel that riffs off of recognizable logos, printed shirts and sportswear-inspired apparel. Rhude's latest is now available online and at JUICE Causeway Bay.