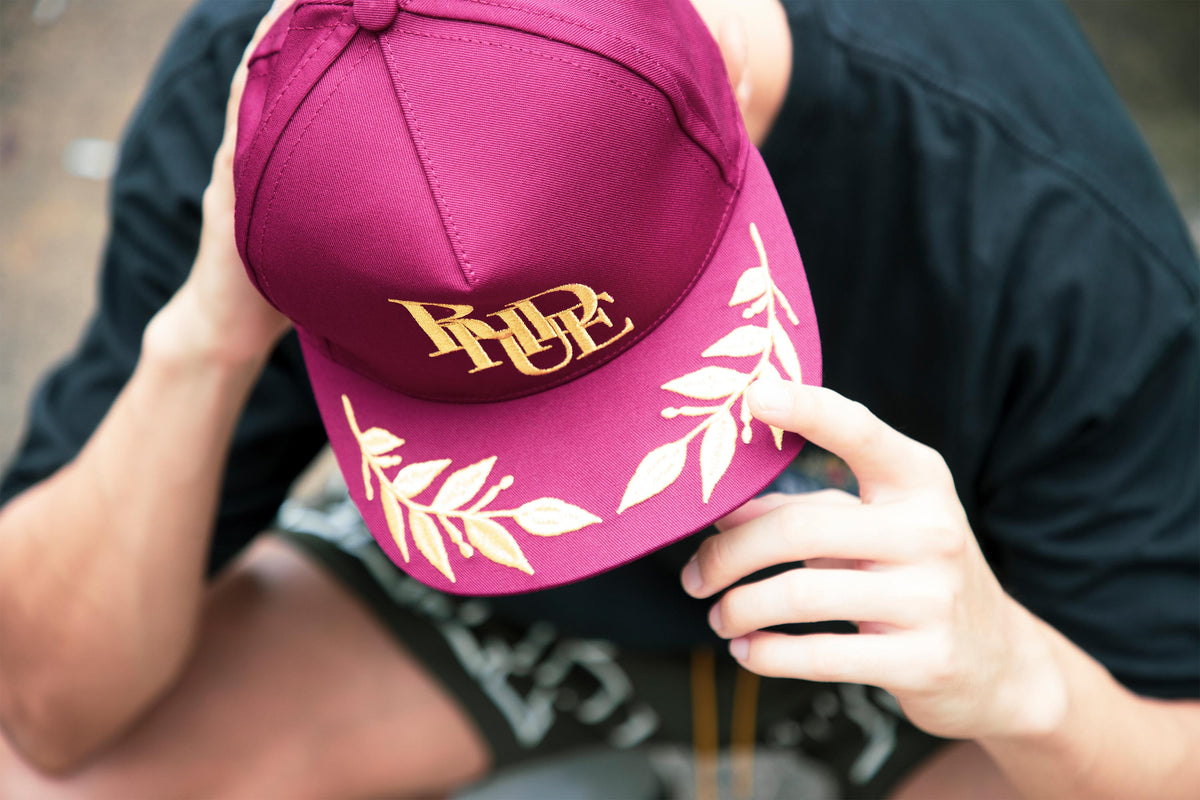 R H U D E x McLaren partner up for an Formula 1 inspired Autumn-Winter 2021 Collection!
Hand-sewn & designed in the depths of R H U D E's in-house craft space, Rhuigi Villaseñor's Autumn Winter 2021 collection garners a partnership with legendary Formula 1 car brand McLaren for a selection of designs paying homage to racing pioneer Bruce McLaren - viewed through the scope of contemporary luxury and Rhuigi's own understanding and respect for Formula 1 racing.
The pieces were first displayed in R H U D E's display in Paris Fashion Week 2021, dubbed Storms Never Last. The preview showed the creative director's own interpretation and unique style when showcasing the pieces - where models walked in-front of the McLaren formula race car, large LED screen backdrop, combo-ed with two heavy flood lights.
Named one of Rhuigi's dream projects - the collaboration sought to extend and expand the founder's scope and possibilities into the luxury market. With this collaboration, it was said that the easy way forward would have been to utilise the logo detailings for the McLaren heritage as logos and branding have been prominent throughout Formula 1 history. Whether it has been through the clothes of the drivers, or the cars themselves. Rhuigi took it a step further and sought to utilise the design elements of the cars themselves; from the design style, techniques and functional qualities.
The piece selections and its elements of design, share similar detailing to cars - from the shape and silhouette to the cuts and fabrics. Inspired by the fashion of some of history's famous Formula 1 legends, the collaboration seeks to reimagine the sport for the contemporary fashion lover, blending both sport and luxury into an innovative and progressive collection.
The upcoming collection that's come to JUICE includes a variety of ready-to-wear silhouettes, from t-shirts, draw string shorts, and accessories. The release includes the Racing Print T-Shirt in 'Black' - which features the design "78emé Grand Prix De Monaco 2021" on the back graphic referencing the french spelling of the 78th Grand Prix in 2021; The Moonlight T-Shirt in 'Black' constructed from high-quality heavyweight cotton featuring a classic vintage-wash design and graphic branding; Ribbed Logo Jacquard Cotton Blend Socks in two different styles; Podium Cap in 'Blue' and 'Red' inspired by the caps worn by the winners of the Formula 1 but with the brand's embroidered branding and take on a luxury cap silhouette.
Available at JUICE Causeway Bay and JUICESTORE.COM!