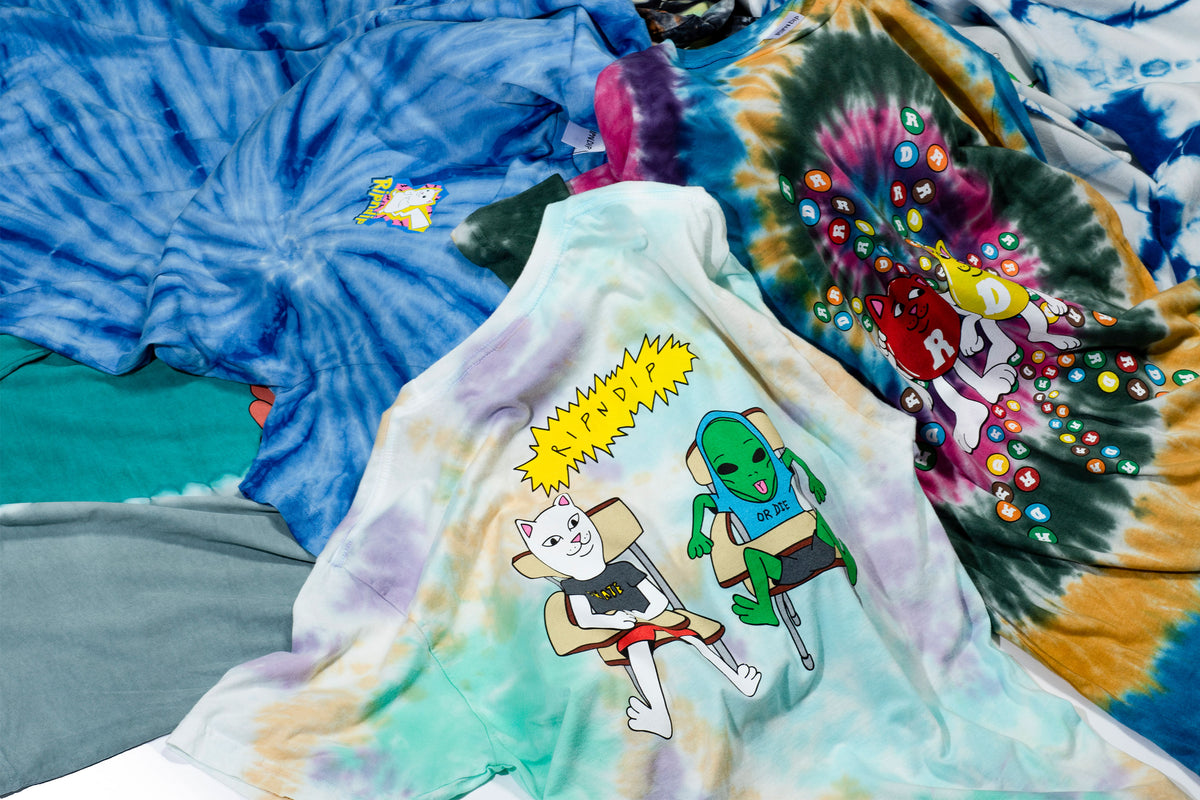 RIPNDIP flex creative muscles with its Fall Winter 2020 Release
Skateboarding has long since been spearheading the inspiration for a majority of successful streetwear brands. RIPNDIP is one of the most world-renowned streetwear brands in the industry, making consistent waves with the brand's use of its iconic logo and unofficial feline and alien mascot across a variety of different motifs and collections. The brand aims to stand out using playful devices in order to attract and interpret the energetic style of skateboarding culture.
The playful style allows the brands creativity to be expressed through a large variety of mediums. Placing a large-sized portrait of the brand's well-known feline mascot, Lord Nermal, across a side of a building during their NYC pop-up store and gallery is a good example of them flexing their creative muscles. Now introducing RIPNDIP's Fall Winter 2020 collection release with a variety of different pieces from graphic t-shirts, tie-dye button-ups to rugs. This collection will surely have something that would pique your interest. 
Notable pieces in the collection include the black and white 'go away' rug featuring the iconic Lord Nermal feline mascot. As well as the tie-dye button-up shirt jacket in bright tones of orange, yellow, blue and white contrasting with lines of black where the jacket was tied, matching with a similarly dyed bucket hat. Finally, another notable matching piece would be the brand's basketball and basketball shorts combo, stating a black and blue wavey design, whilst still keeping true to its playful nature with the use of the mascot in its psychedelic motifs. 
Available at JUICE Causeway Bay, Shanghai and online at JUICESTORE.com.