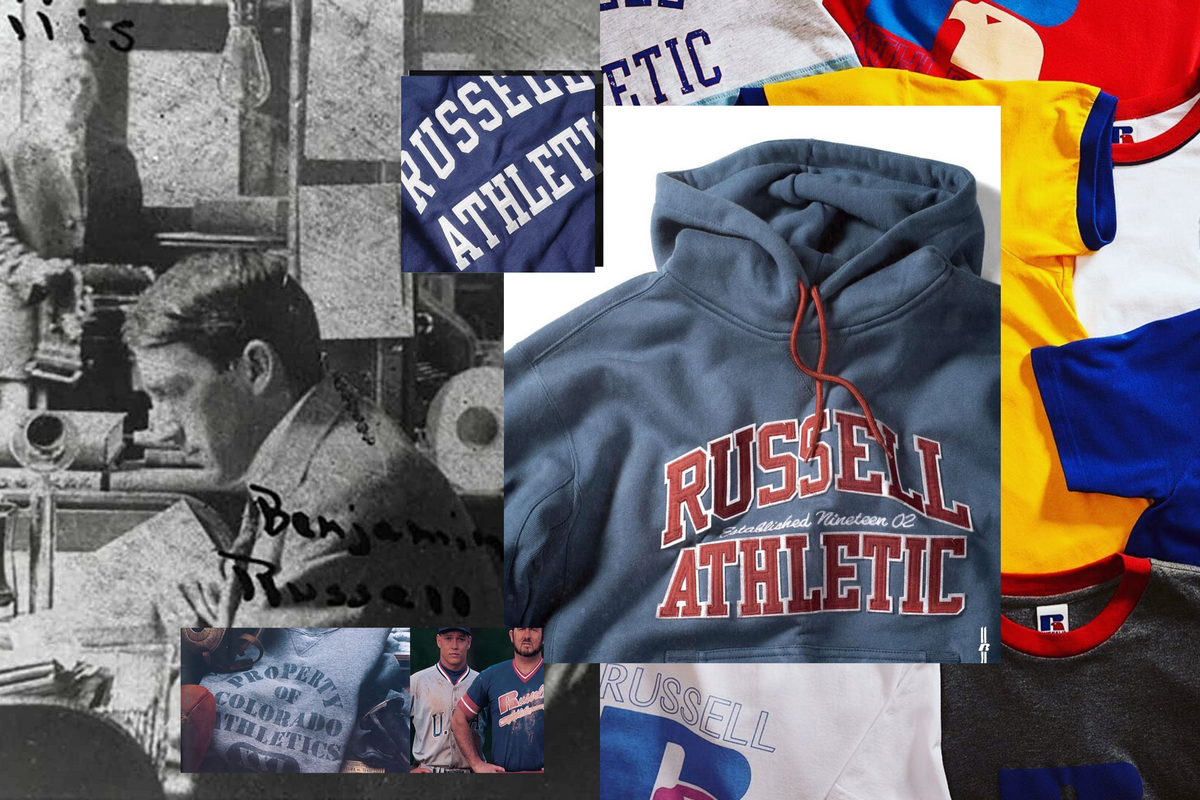 Russell Athletics: American Heritage Reborn
There are few names more definitive than Russell Athletics when it comes to sporting goods. The company began with a small factory in Alabama, but the humblest of beginnings did not stop them from revolutionizing the game. The iconic sweatshirt - a timeliness silhouette that's equal parts style and comfort, began production at the Russell Athletic mills in 1930. 32 years later, they established themselves as the largest manufacturer of sports apparel in the United States, and their influence in the realm of sports is indisputable even to this day.

After gracing stadiums for over a century as a uniform producer, the brand sets course to expand beyond the playing field, embracing its rich American heritage while infusing it with contemporary streetwear sensibilities to create apparel that's relevant for day-to-day wear.

From collaborating with powerhouses like KITH to launching capsule collections with young tastemakers like Rhuigi Villaseñor, Russell Athletics is quickly making strides and creating history once again, establishing its products as wardrobe staples.

To complete the cozy look for fall, shop essential pieces from the brand like the Frank Crew, a clean classic sweatshirt highlighted with the signature embroidered "R" logo; and the Mike Chenille Hoodie, a modern interpretation of the vintage varsity look completed with fleece lining and athletic detailing, at JUICE online or in-stores now at JUICE K11 Musea!
Photos from: Russell Athletics
Words by: Ryan Pun