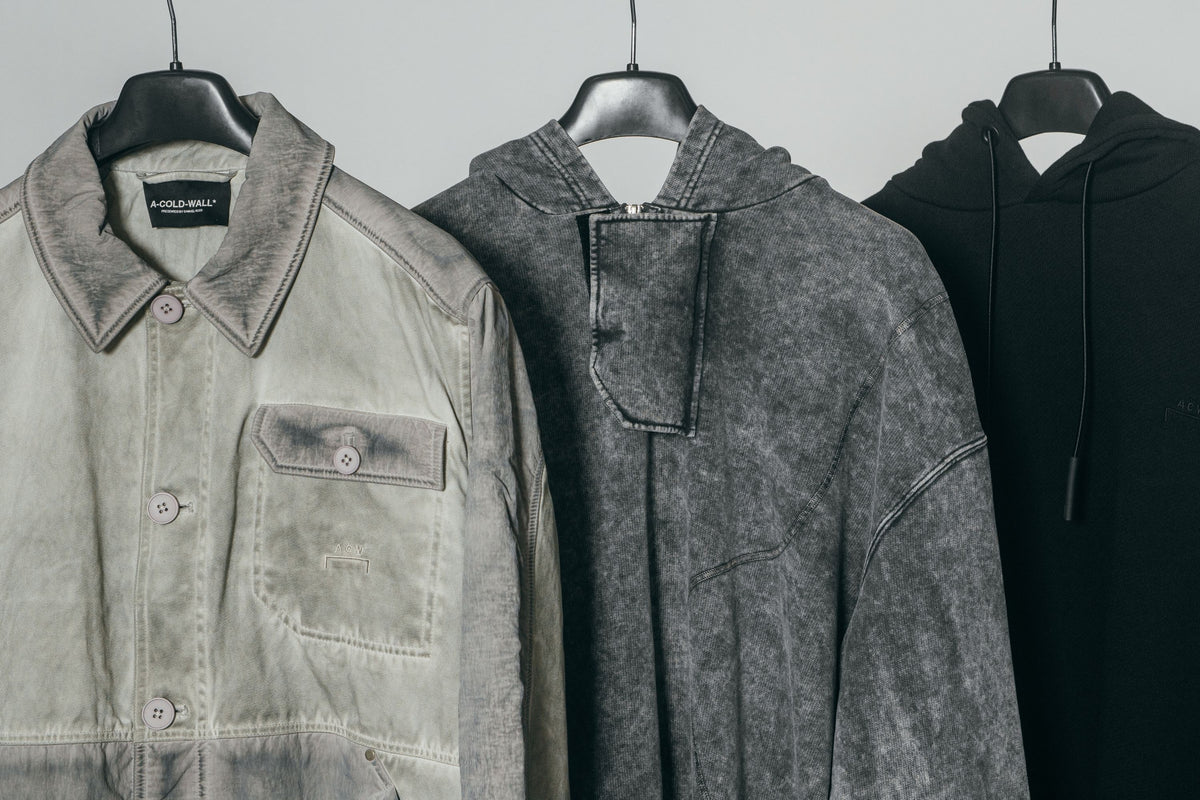 Samuel Ross' A-COLD-WALL* Second Release from the Fall/Winter 2020 Collection!
Samuel Ross has always made an impression on onlookers especially with his interpretive take on hype tech-wear from his brand, A-COLD-WALL*. Each collection the brand releases always has an infusion of Ross' inspirations. Ross in this case takes on the direction of providing for the laborers of the creative community - whether it be artisans, sculptors or craftsmen.
This newest direction takes on the feeling of being worn-down, industrial, but tech at the same time. The pieces provide the necessary functionality for a creative to thrive in their workspace whilst simultaneously looking stylish. The signature silhouette of the collection, the Contrast Worn-look Jacket in Grey provides the industrial look to the wearer whilst concurrently being comfortable and functional. The Black Fade-Out Hoodie too instigates an aura of utilitarian finesse, the grey-ish hues and industrial-esque shading of the garment give the feeling of artistic venture. 
Other standout items include the Black Leather Crossbody Bag and the Black Waist Bag - an infusion of Ross' aesthetic and sleek sensibilities. The final piece of this release is the Rhombus Badge Cap, which follows similar themes to previous accessories in past collections, using the signature rhombus badge at the forefront. 
The utilitarian items are available Tuesday November 17 at JUICE Causeway Bay and online at JUICESTORE.com.