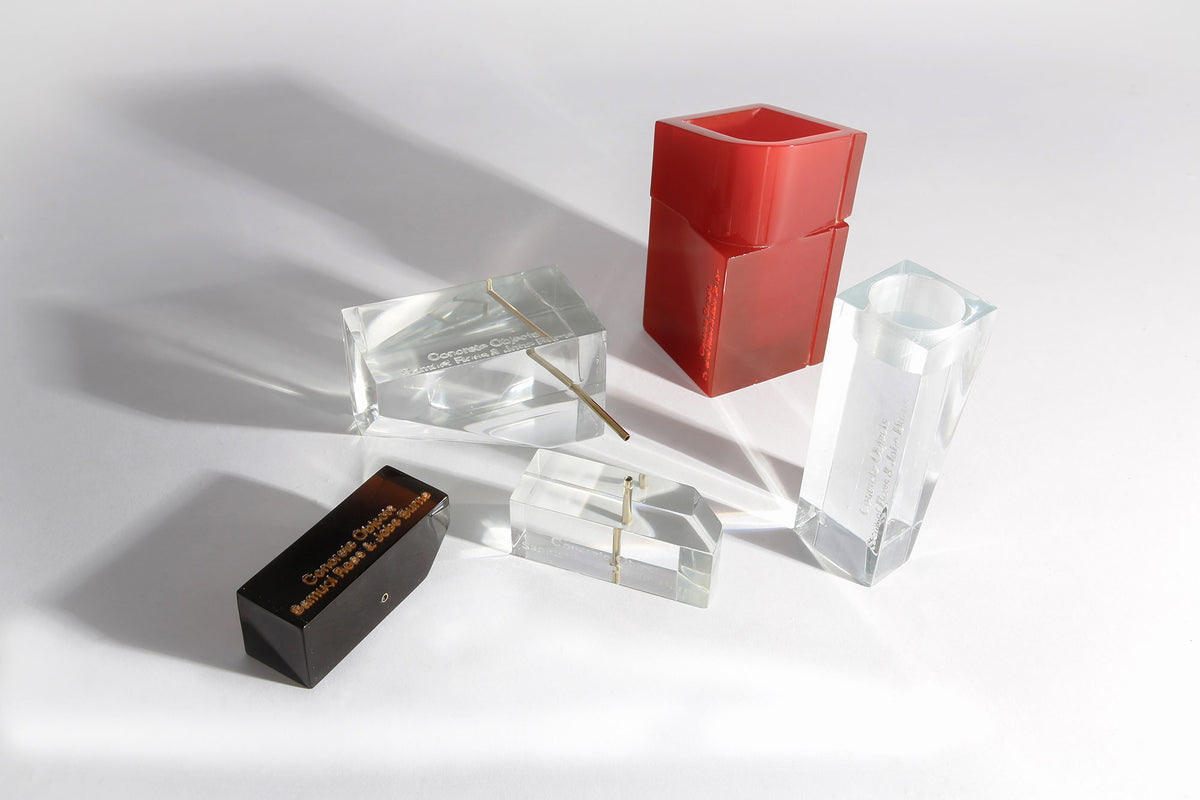 Samuel Ross' CONCRETE OBJECTS Lands at JUICE
A-COLD-WALL*'s Samuel Ross teamed up with fellow designer Jobe Burns on Concrete Objects last year, a project described as "a collaborative project between the two of us combining both opinions and preferences through conversations in person, which in turn result into products." A range of home goods with a distinctive industrialist flair, the brand has offered well-made, well-designed goods for the style conscious.
With a focus on quality materials and minimal silhouettes, the brand is offering a range of resin-made goods this season. Featuring items such as candle holders, incense holders and more, the products will be a complement to any desk or home.
Alongside the collection is Concrete Objects' Suicoke collaboration. Remaking the popular KAW silhouette, the sandal is constructed from premium materials including suede and leather. Finishing it off is a resin and steel pull tab.
The collection, along with the Suicokes, will be available at JUICE Causeway Bay and online at JUICESTORE.com on Thursday, November 8. 
Photographer: Samuel Fung/CLOT