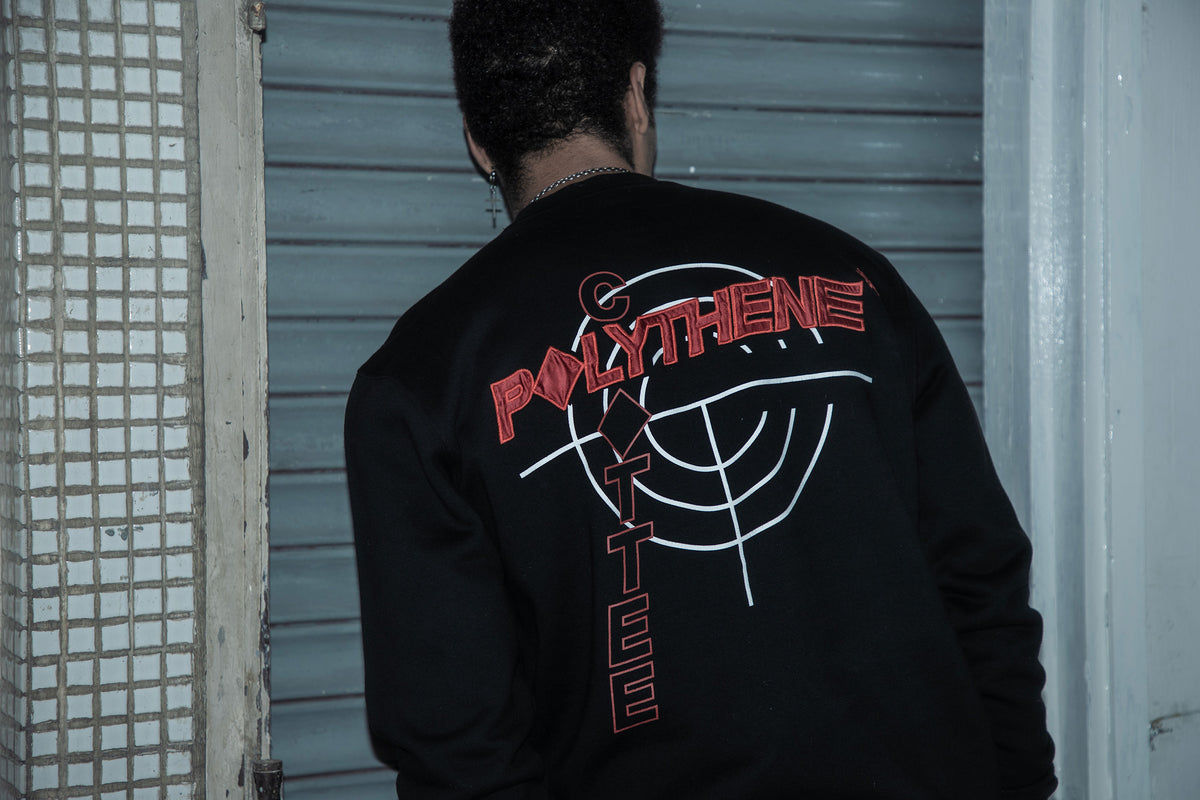 Samuel Ross on POLYTHENE OPTICS* and Continuing to Connect with the Youth
"I wanted to make sure that I still have a way to connect and stay in touch with the more youthful side of the creative culture," said Samuel Ross, the designer and founder of British brand A-COLD-WALL* on a warm afternoon last summer in Hong Kong. Ross was in town with his team to discuss the details of an upcoming collaboration between CLOT's sister brand, CLOTTEE, and the new sister brand of A-COLD-WALL*, called POLYTHENE OPTICS*. 
"A-COLD-WALL* exists next to POLYTHENE OPTICS*, especially since A-COLD-WALL* has begun to grow in fabrications and techniques. We've moved our atelier to Italy and have become more bespoke, so prices are a little higher." Both brands are the two fashion-focused pillars in Samuel Ross's world, while Concrete Objects is home goods and lifestyle-focused. 
"I waited to launch POLYTHENE OPTICS* until I was at a point where I could produce a higher level of fairer-priced products, and ultimately the goal is to offer more wearable items that serve the user."
The collaborative collection was a result of both brands reflecting on its heritage. What resulted is centered around simple silhouettes - think bomber jackets, sweatshirts, T-shirts and shorts. A core palette of black and red serves as the base for East Asian-inspired details such as panels constructed from satin and silk and zig-zag stitching.  
For the first ever POLYTHENE* collection that launched last season, Ross wanted to include core shapes such as puffer jackets, nylon ripstop, anoraks and basic T-shirts. "It's all very wearable, easy to understand and very tangible. I didn't want to bring in fabrics that were overly conceptual because that belongs in the A-COLD-WALL* world. What I did want was the ability to have a garment that is incredibly wearable that also serves the user."
"In short, A-COLD-WALL* serves the intellective and the design community, whereas POLYTHENE* serves the user. If I were to put it into words, A-COLD-WALL* is more refined and intellectual. Whereas POLYTHENE* is way more textured and extroverted and a bit more relaxed and fun."
Check out the full campaign for CLOTTEE by CLOT x POLYTHENE OPTICS* here, and expect the collection to launch tomorrow, January 24 on juicestore.com, in our JUICE locations worldwide and on TMALL.com. 
Photos by: Samuel Fung/CLOT
Photo of Samuel Ross by: Reeve Lee/CLOT