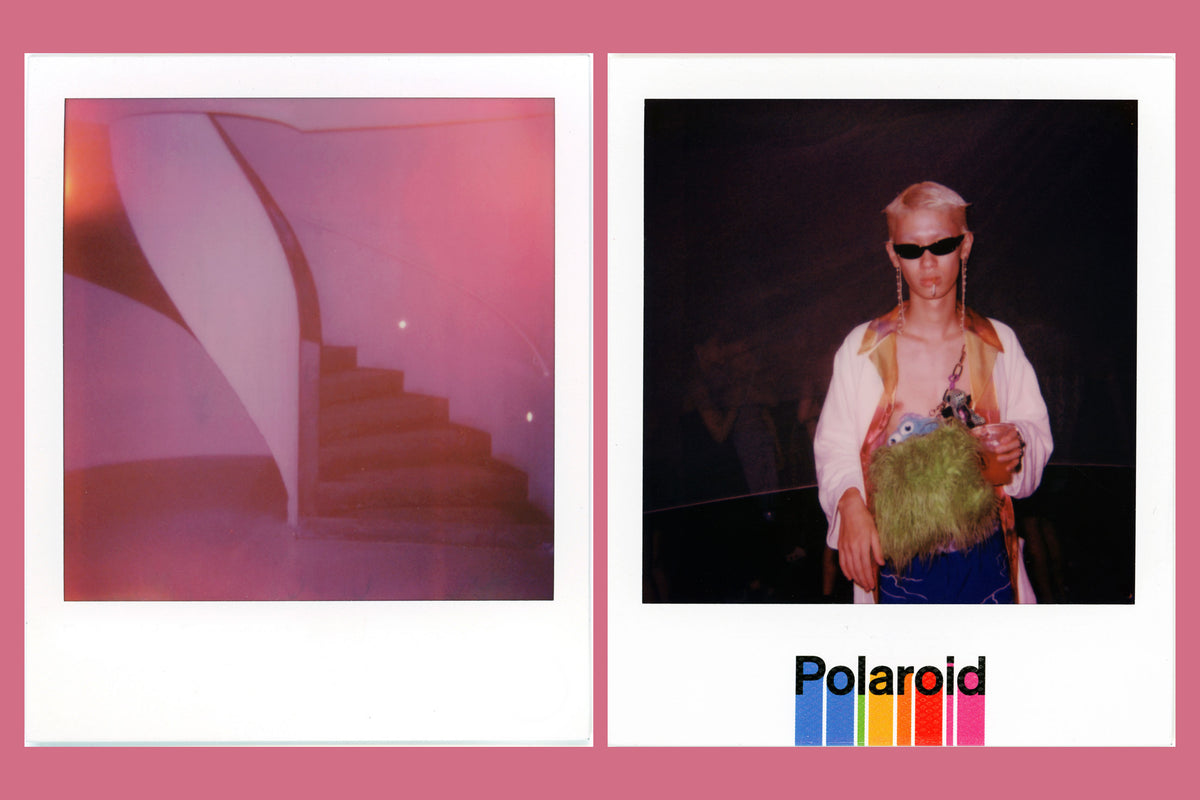 Shuwei Liu for CLOT x Polaroid 600 "ROSE GOLD SILK" Camera
Known for his moody, abstract and mysterious photographs full of emotion, the Chinese photographer captures dreamy images with the unique pink flash filter on the CLOT x Polaroid 600 "ROSE GOLD SILK" camera.
In this video, Liu talks about his relationship with Polaroid, his artistic journey and what the color pink means to him. A true artist at heart, Shuwei was born in Tangshan and currently spends his time split between Shanghai, Berlin and Paris taking in the environments around him. His journey with photography actually began with a Bachelor's degree in engineering before he decided to pursue his true love of art. Since then, he's developed a unique style that captures the mysteriousness and strangeness around him, in a way that emphasizes the surrounding textures and moods. His portraits capture the rich emotions of the subject and captivate viewers for more. Having works exhibited around the world, his interest in fashion also lead to collaborations with Vogue China,Vogue Italia, and Prada etc.
The CLOT x Polaroid 600 cameras are carefully refurbished by Polab HK and will be available starting September 30 at JUICE locations worldwide and online.
Pricing Information:
CLOT x Polaroid 600 "Color Your World" Camera (Rose Gold Silk/Royale University Blue SIlk/Black Silk): $1,890 HKD, 1,890 RMB, $8,280 NTD, $280 USD.
Launch locations: 
JUICE Causeway Bay / JUICE K11 MUSEA / JUICE Shanghai / JUICE Taipei / JUICE The Box Taipei / JUICE Taichung juicestore.com / juicestore.tw / juicestoreusa.com