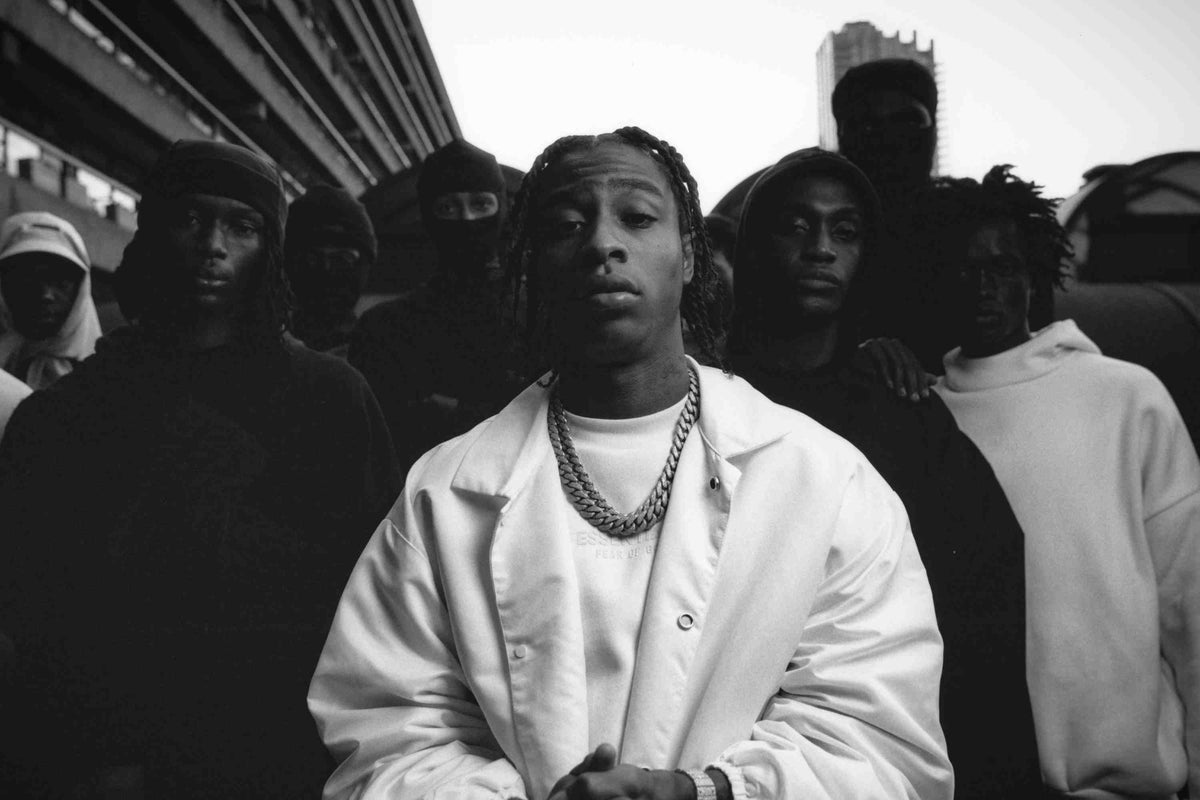 Jerry Lorenzo's Fear of God Essentials Fall 2023 Core Collection Has Hit JUICE Shelves
Stemming from acclaimed designer Jerry Lorenzo's flagship label Fear of God, Essentials is a brand that functions on the idea of simplicity, premium quality, and everyday wearability. Since 2018, Essentials has been designing elevated streetwear staples such as hoodies, tees, and sweatpants adorning the label's signature minimalist branding.
Essentials' Fall 2023 Core Collection adheres to the brand's defining style with a plethora of timeless fall silhouettes. This time around, Jerry Lorenzo implements a tasteful color palette of neutral greys and muted metallics to create a visually pleasing and calming aesthetic.
Aligning with the brand's design ethos of elevating streetwear classics, the Cable Knit Hoodie is a perfect blend of minimalist style and unwavering comfort. Constructed from a plush cotton blend, the Cable Knit hoodie features numerous complex knit patterns and satisfying textures. Through its classic silhouette, this piece possesses rich character and sophistication whilst still maintaining everyday wearability. 
A certified classic of the Fear of God Essentials line is the Essentials Tee. Utilizing an oversized fit, this shirt has the versatility to be seamlessly dressed up or down to suit any occasion. This iteration of the tee subtly embeds the Fear of God Essentials logo in the same color underneath the collar. With unique colorways such as Gold Heather and Silver Cloud, this tee is undoubtedly essential for the wardrobe.
The Essentials Fall 2023 Core collection also includes two stylish denim garments in the form of the 5 Pocket Jeans and the Jean Jacket. Only featuring a black silicone Essentials label, these light-toned pieces let the brand's superior quality and masterful craftsmanship do the talking. Both pieces come in either Silver Cloud or Cloud Dancer tones of neutral grey and are detailed with smooth buttons adorning embossed Essentials logos.
The Fear of God Essentials Fall 2023 Core collection is a testament to the brand's unwavering commitment to quality and minimalist design. With its defining neutral color palettes and versatile silhouettes, Essentials' garments stay effortlessly fashionable, regardless of changing trends.
The Fear of God Essentials Fall 2023 Core Collection is now available at select JUICE retail locations and on JUICESTORE.COM.
Selling Doors:

JUICE CAUSEWAY BAY
JUICE K11 MUSEA
JUICE CENTRAL
JUICE SHANGHAI
JUICE GUANGZHOU
JUICE CHENGDU IFS
JUICE TAIPEI
JUICE TAICHUNG

JUICESTORE.COM
JUICESTORE.TW