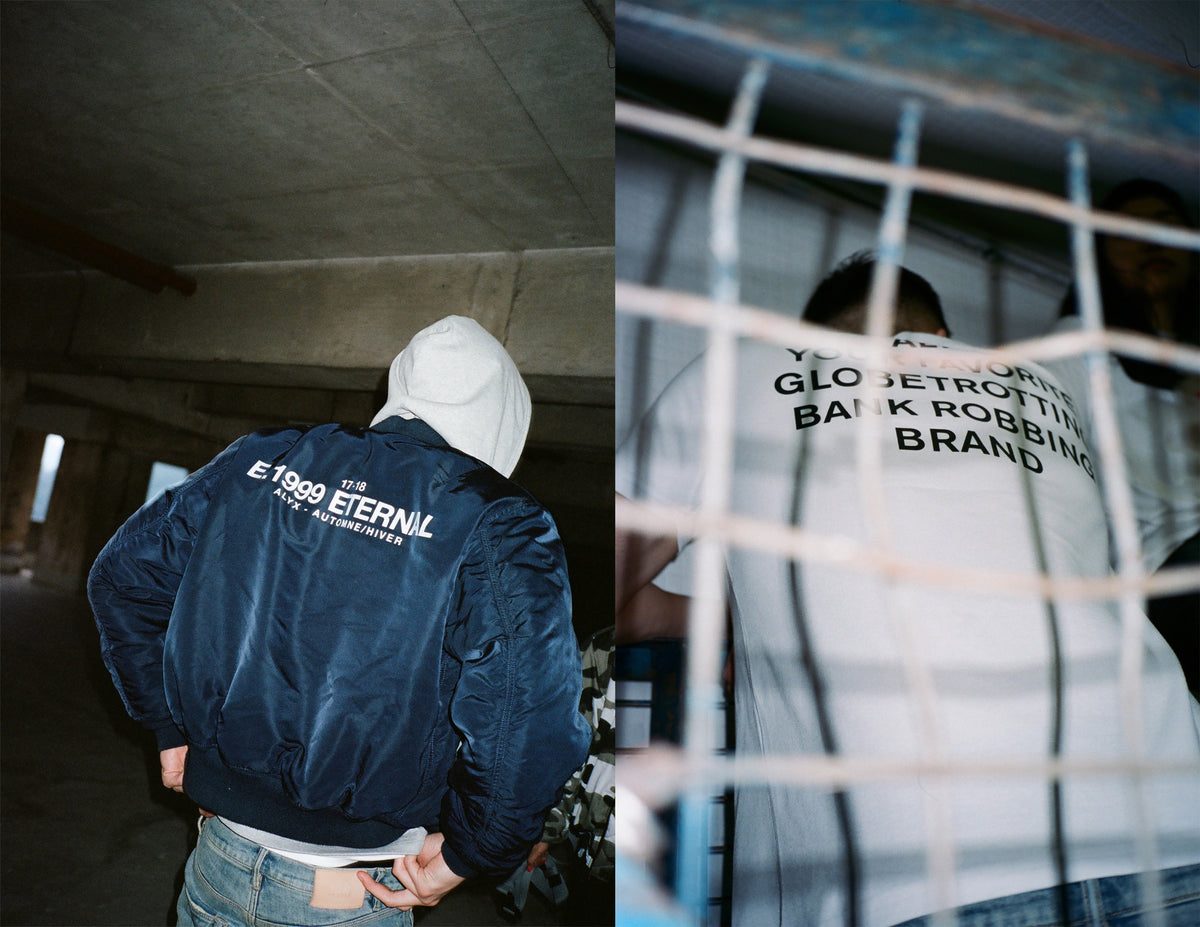 Turncoat
ˈtəːnkəʊt/
noun 
- a person who deserts one party or cause in order to join an opposing one.
- "they denounced him as a turncoat"
In our latest editorial, we explore the double entendre of "turncoat," a term that was historically used in the military to identify soldiers who have changed sides, and literally - "turned coat." Opposing armies traditionally wear uniforms of contrasting colors in battle (to prevent friendly fire), so the idea of what color you're wearing is of utmost importance.


While turncoats don't usually act alone, these traitors are often alienated and isolated - no explanation necessary.


Alyx teamed up with Alpha Industries on a range of bomber jackets that not only literally "turncoat" (each is reversible), but the jackets have a huge place in military history. Introduced in the mid 1950's, the MA-1 jackets were uniform for the US Air Force, ground crew and navy pilots. Every jackets' reversible side is bright orange - this was for survival. If a pilot was stranded, he or she could wear the jacket inside-out in order to be visible from afar, and then hopefully rescued.


A standout item from Alyx's 2017 Fall/Winter "E. 199 Eternal" collection, the jackets feature a ribbed collar, cuffs and hem, in addition to functional pockets and Alyx-specific detailing. Each jacket has been uniquely distressed - so no two garments are the same. Styled here with items from Alyx's 2018 Spring/Summer collection, including the staple Rollercoaster belt, Globe Trotting T-shirt and more.




Head over to select JUICE stores and ALYX at CLOT.com now to purchase. 
Photographer / Carol Tam
Stylist & Words / Helena Yeung
Model / Nicky Yuen