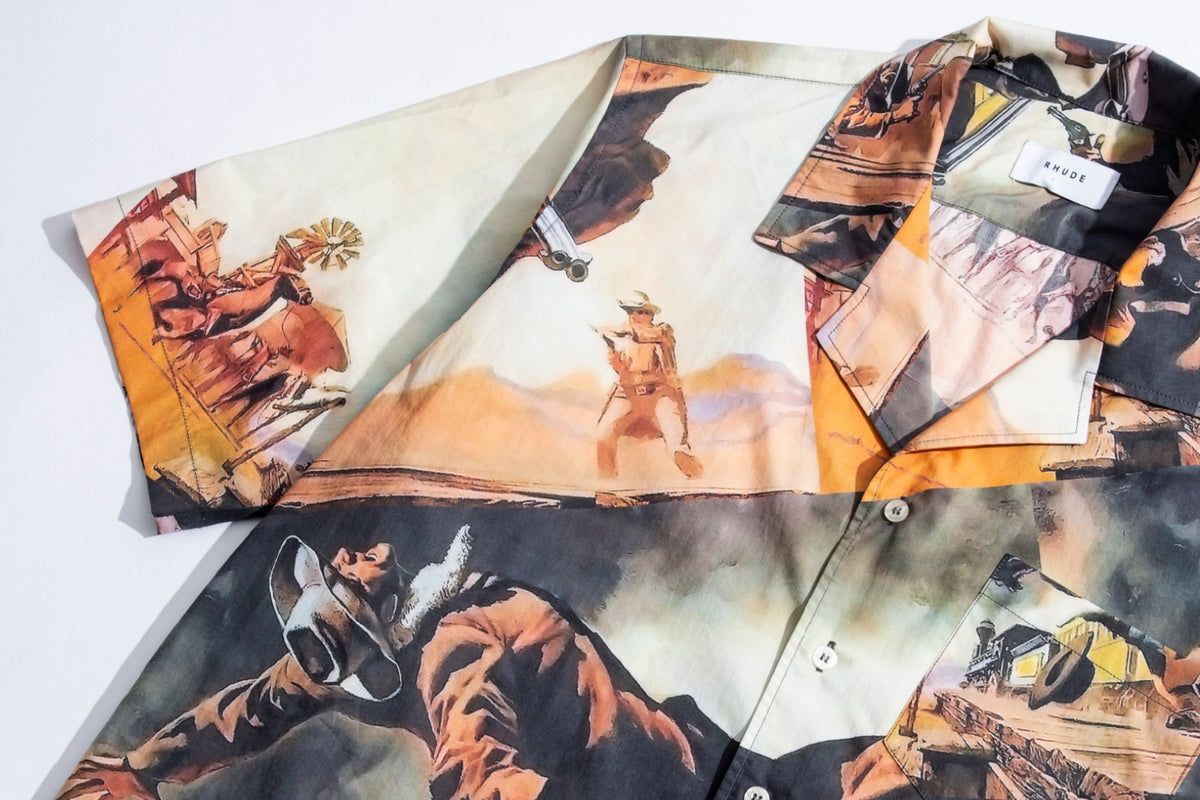 Your Ultimate Guide to the Open Collar Shirt This Summer!
Starting from the 1800's, the Cuban Collar Shirt has made its way to the hearts of working men and has since become an essential wardrobe staple for the modern-day man and woman. Thanks to high-end design houses and the trickle-up phenomenon of street style, we see the iconic style celebrated with original vintage patterns from the 50's to new interpretations in eye-catching designs.

Also known as Open/Cuban/Aloha/Hawaiian, the Open Collar Shirt is a popular choice in warmer destinations for its casual features - the placket-less design keeps the neckline open and cool, whilst fabrics used are often light and highly breathable. The trick to distinguish between the Hawaiian variation to the Cuban is the distinct all-over print. Traditional Hawaiian shirts feature quilted designs, ethnic tapa textiles and floral patterns, whilst contemporary designs feature souvenir motifs like tropical elements, surfboards and more.

The resurgence of the classic open collar delivers both retro and modern elements - examples of this is CLOTTEE's latest designs which evokes a sense of nostalgia with its cultural elements from Hong Kong, Ambush Design's high-end Cyberpunk rendition and CLOT's Global Haze Tee from its Spring/Summer 2020 release which introduces vintage-inspired prints on high-quality Japanese textiles.

Add these Open Collared Shirts from JUICE to your warm-weather rotation for an easy-breezy look!
1. CLOTTEE BY CLOT - Dragon Phoenix Shirt
2. CLOT - Global Haze S/S Shirt 


3. Ambush -  Dekotora Print Shirt
3. Rhude - Gunslinger S/S Hawaiian Shirt
4. Aries - Hawaiian Shirt With Panel (Multi)
5. Aimé Leon Dore - Spray Dye Leisure Shirt
6. Awake New York - Sam Friedman Silk Shirt