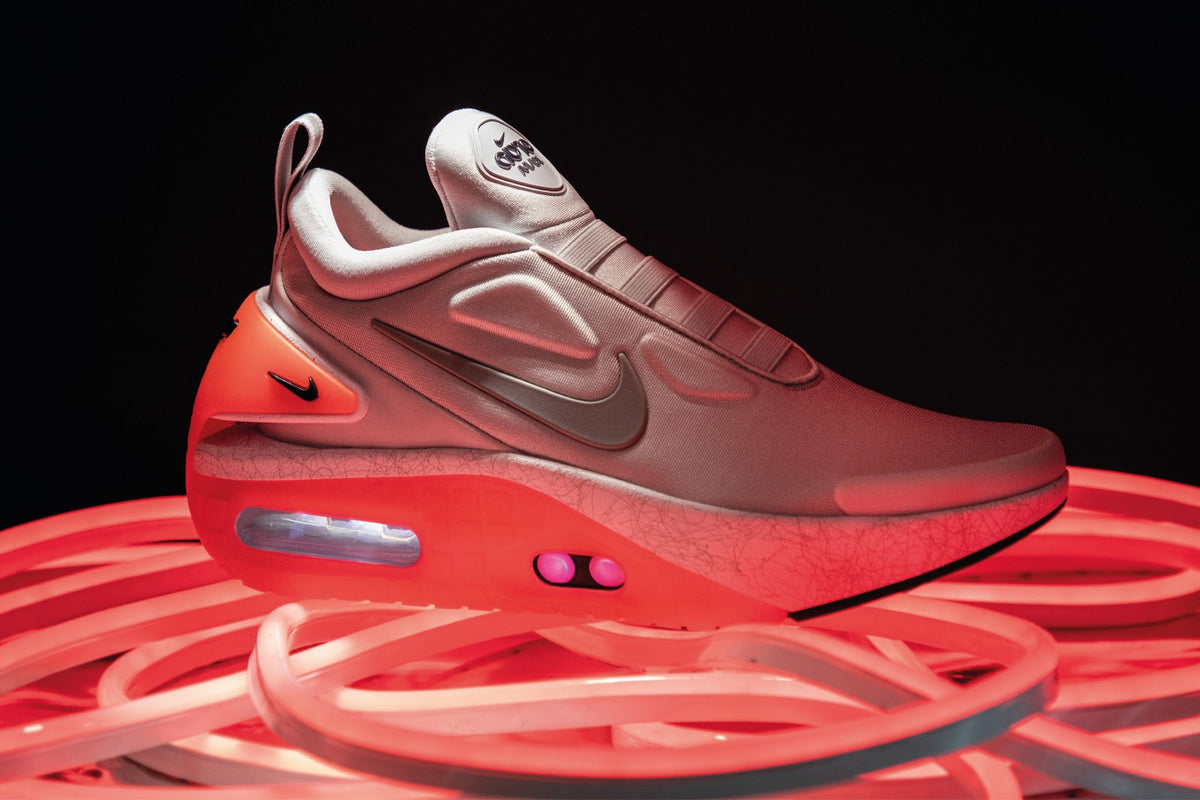 [VIDEO] The Auto-lacing Sneaker of the Future - Nike Adapt Auto Max Drops Tomorrow at JUICE!
Nike Adapt Auto Max in 'INFRARED' is arriving at JUICE tomorrow!
Easily one of the most iconic releases of the decade, the Nike Air Mag was first to feature automatic lacing - a remake of the notorious sneaker Marty Mcfly sports in the famous trilogy, "Back to the Future". The original self-lacing shoe remains to this day as one of the most sought-after sneakers, made public in extremely limited quantities in 2011 and 2016. This year, Nike unveils the new Nike Adapt Auto Max, signalling the evolution of footwear as Nike gears towards the future.
The auto-lacing Adapt technology gets a new Air Max-inspired silhouette.  The brand new colorway features a semi-translucent red rubber outsole with a black Swoosh towards the back. Nike Adapt Auto Max in 'INFRARED'  features no-touch-tying laces and customizable lights that can be controlled by iPhone or Android devices.
 The sneaker's auto-lacing function is supported by a charging pad, which comes along with its sizeable collective special box. Take a closer look at the Nike Adapt Auto Max in 'INFRARED'  in our video below for a closer look at the details!