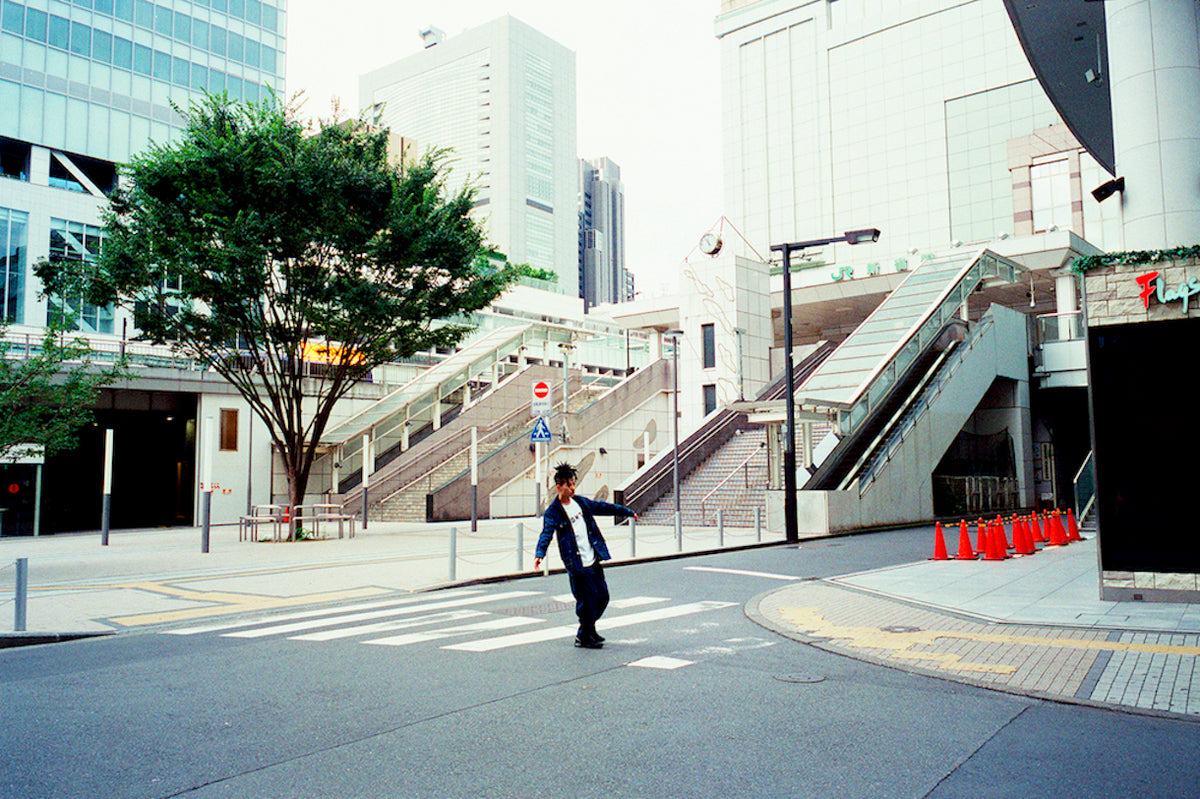 Western Styles Receive FDMTL's Unique Japanese Treatment
Whilst blue jeans historically are as American as it gets, the indigo that dyes that denim blue has been used in Japan for centuries. Any denim head knows that even though jeans are intrinsically American, some of the highest-quality denim is found throughout Japan. There are several factors why this is: 1) embedded in parts of Japanese society, there's an enormous, profound love and deep appreciation for classic "Americana" culture; 2) Japanese textile mills have perhaps perfected elaborate dyeing processes that produce some of the best-looking and best-feeling denim possible, and; 3) maybe most importantly, Japan is home to extremely skilled craftsmen and designers with an unparalleled attention to detail. Gaku Tsuyoshi is one of those people.
There are many well-known Japanese denim manufacturers, but at the time that FDMTL [pronounced "fundamental"] was founded in 2005, none were making jeans that Tsuyoshi was looking for. He began creating his own jeans; and so, FDMTL was born.
Tsuyoshi marks his signature by piecing fragments of fabric together like a jigsaw puzzle. However, he is not the originator of this patchwork style, as "Boro" textiles have been common in Japan since the Edo period. Spare fabric scraps would be sewn together for clothing because new fabric and garments were either hard to get or too expensive. The clothes would then be passed down from generation to generation, gaining more patches every time they needed to be mended. Tsuyoshi continues to revive and expand upon this tradition with his innovative FDMTL spring/summer 2018 collection.
Much of the collection gets its inspiration from traditional Japanese clothing, but FDMTL also takes cues from western military gear and blue-collar workwear -- even collaborating with master-piece and Dickies. The collection mixes it up by combining indigo denim, chambray, khaki twill and corduroy as well as camouflage and bandana-patterned fabrics. They are then applied to unconventional silhouettes like kimono coats and coach jackets, as well as traditional styles like button-front shirts, coveralls, bomber jackets, and of course, distressed jeans.
As all FDMTL clothing is made entirely in Japan, Gaku Tsuyoshi hopes that his customers wear his creations for a lifetime. Put your heart and soul into the clothing by adding personal touches, and continue to mend and repair them when they rip or tear, rather than simply throwing them away.
The FDMTL SS18 collection is now available at select JUICE locations and here at CLOT.com.
Photography / FDMTL